Sure-Trac Trailers is committed to providing superior value to our customers by delivering quality products and outstanding customer service. We outsell the competition by offering one of the widest ranges of products in North America for a wide variety of professional and consumer applications. Our products contain all the features and options that you demand, along with unmatched fit and finish.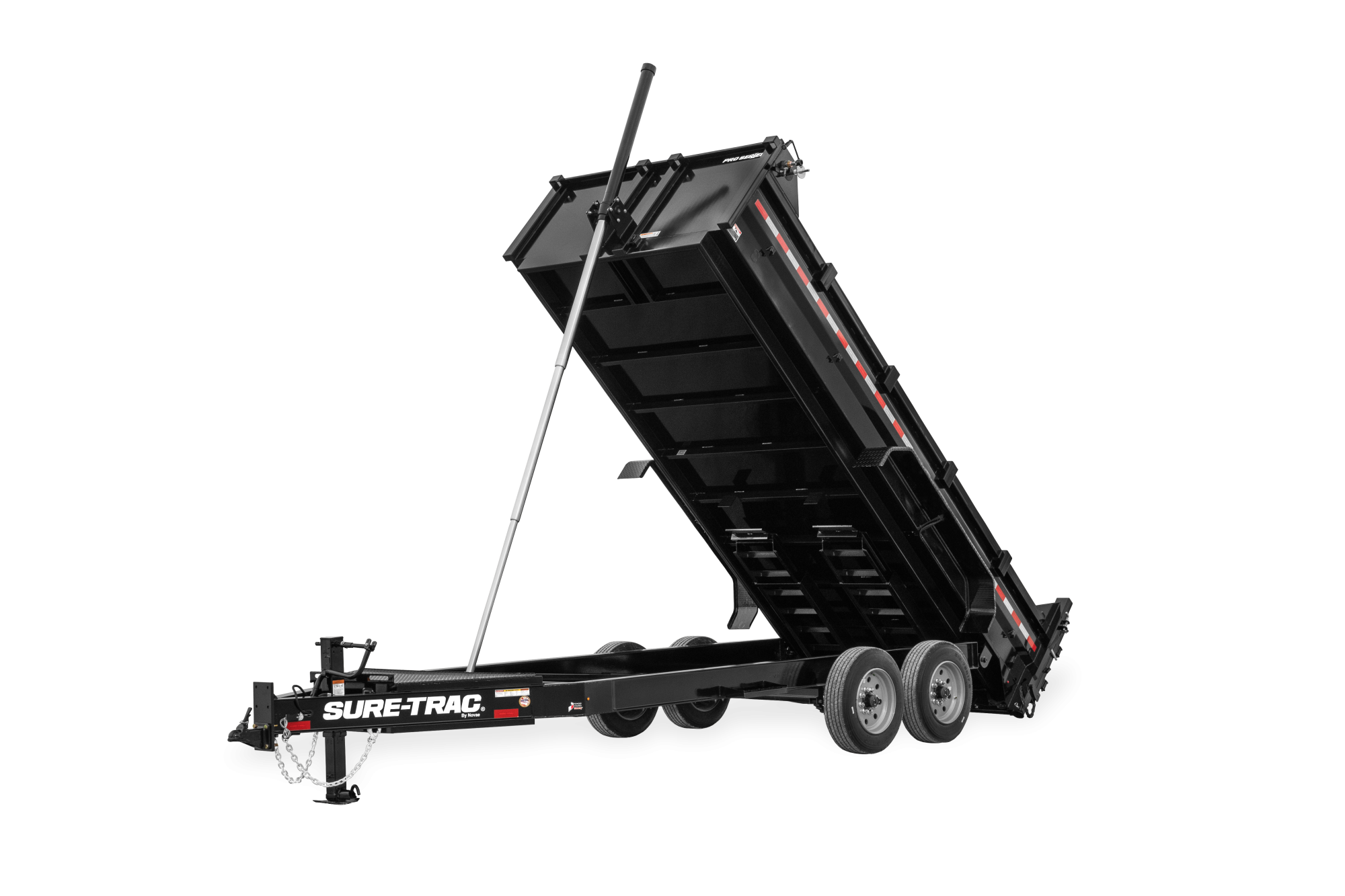 HYDRAULIC DUMP TRAILERS
From the production line to the dealer's lot, Sure-Trac Hydraulic Dump Trailers are built with care and attention. They offer best-in-class payload capacity and dependability while coming in a large variety of sizes and configurations. Whether you are a homeowner hauling the Utility Dump behind your side-by-side, or a commercial contractor using the HD Low Profile Dump for all sorts of applications, the Sure-Trac Dump line has the options for everyone!
LANDSCAPE AND UTILITY TRAILERS
Whether you're looking to tackle weekly chores, enjoy a weekend of fun, or facilitate the necessary work in your commercial business, Sure-Trac offers a wide variety of steel and aluminum Landscape and Utility Trailers to meet your demands. Containing features like self-retained gate pins, setback jack, spring-assist landscape gate, and enclosed wiring, these trailers are widely respected for having the best features and fit and finish in the industry.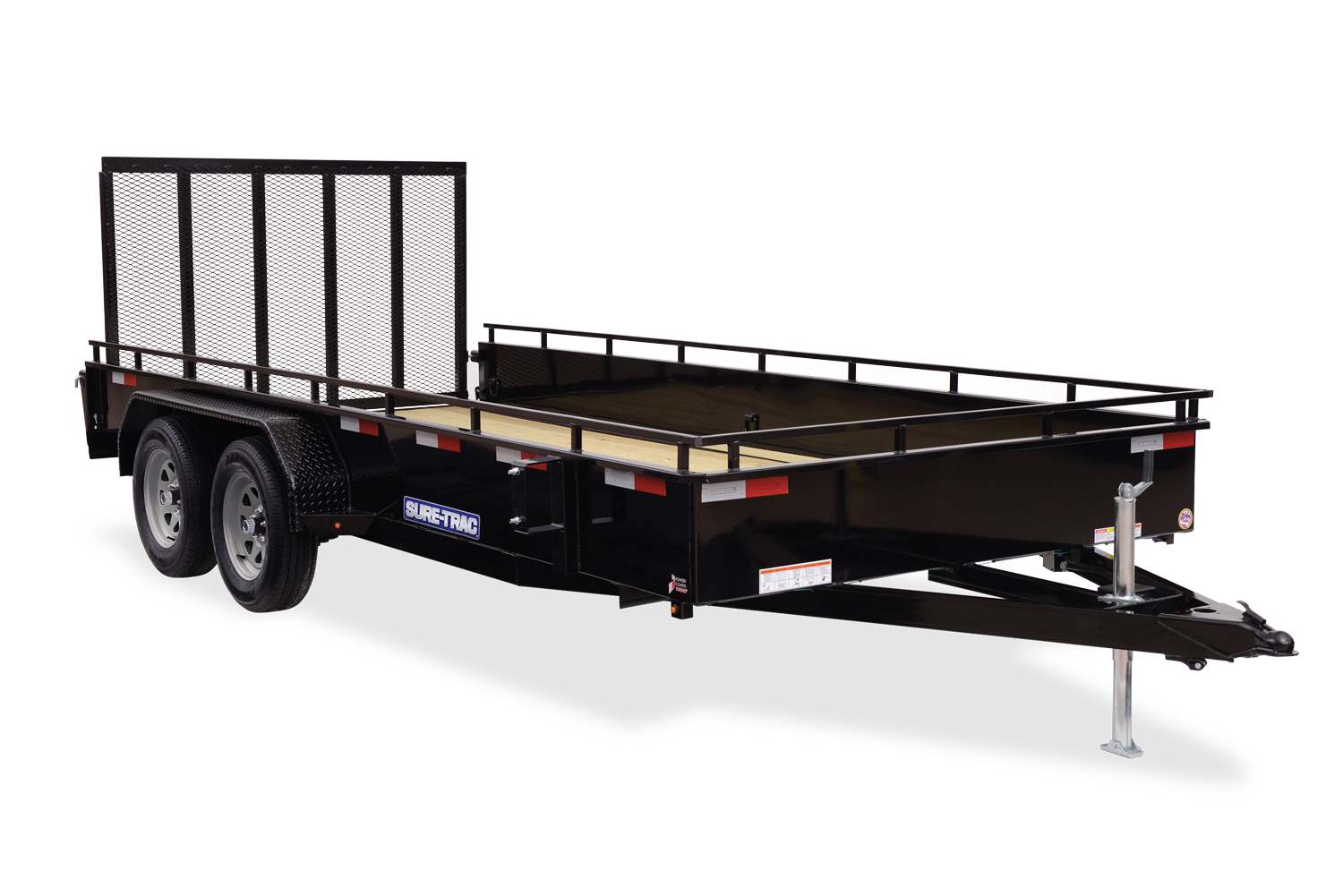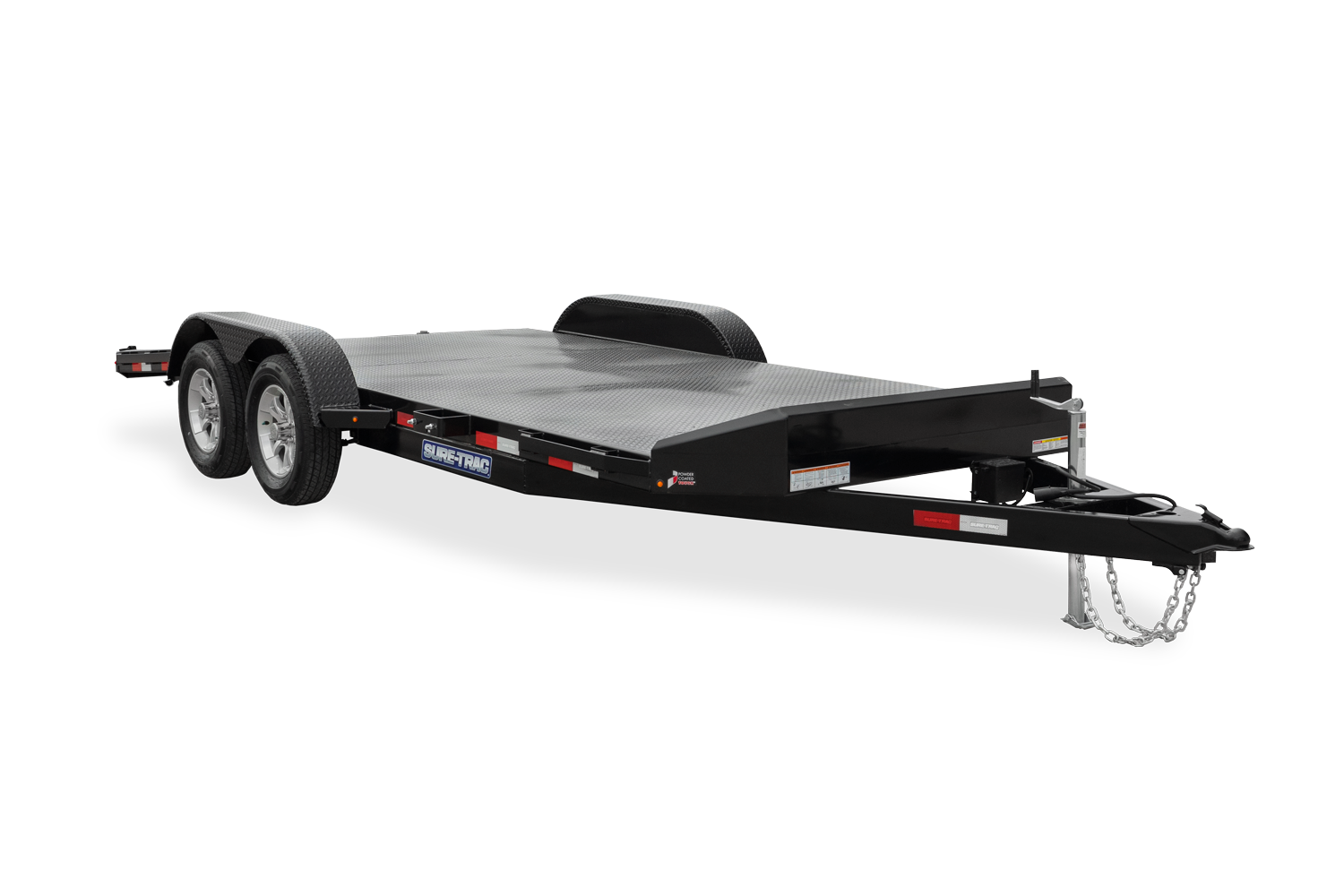 CAR HAULER TRAILERS
Whether for work or play, Sure-Trac Car Haulers are the confident choice for transporting your vehicle, ATV or side-by-side, compact tractor, or any light equipment and materials. Various models and options allow you to create the ultimate car hauler. Be sure to check out our Enclosed Car Haulers to provide complete peace of mind while transporting your most prized possessions.
EQUIPMENT TRAILERS
With a wide variety of equipment trailers from which to choose, Sure-Trac is sure to have what you need. Whether you are looking for a heavy-duty single axle tilt trailer to transport a man lift, or a tandem axle trailer to haul a skid steer, we have the trailer that fits your needs. All Sure-Trac Trailers are designed by our engineers with the latest CAD/CAM technologies to ensure that these trailers are built to maximize your load safely & securely.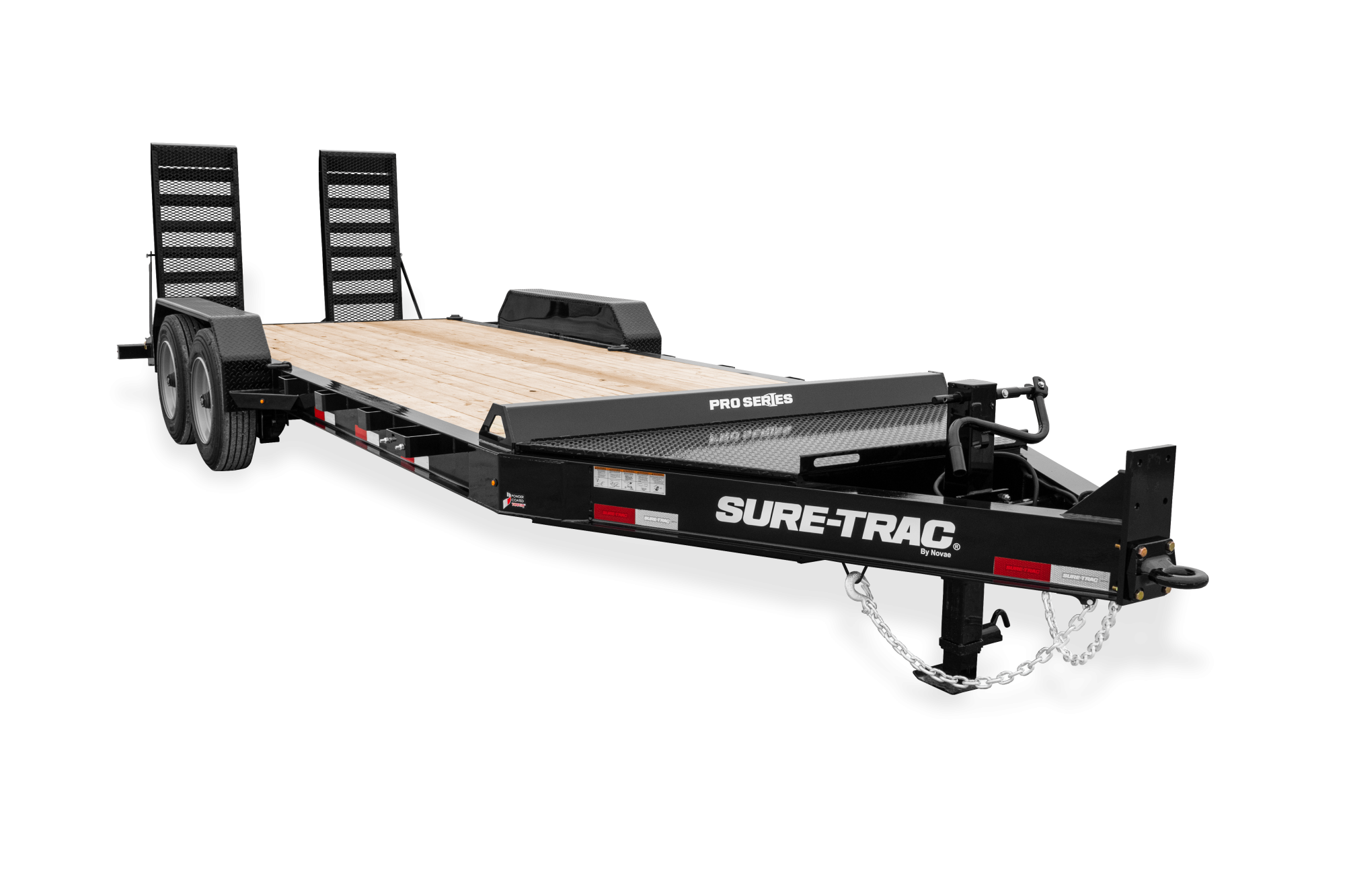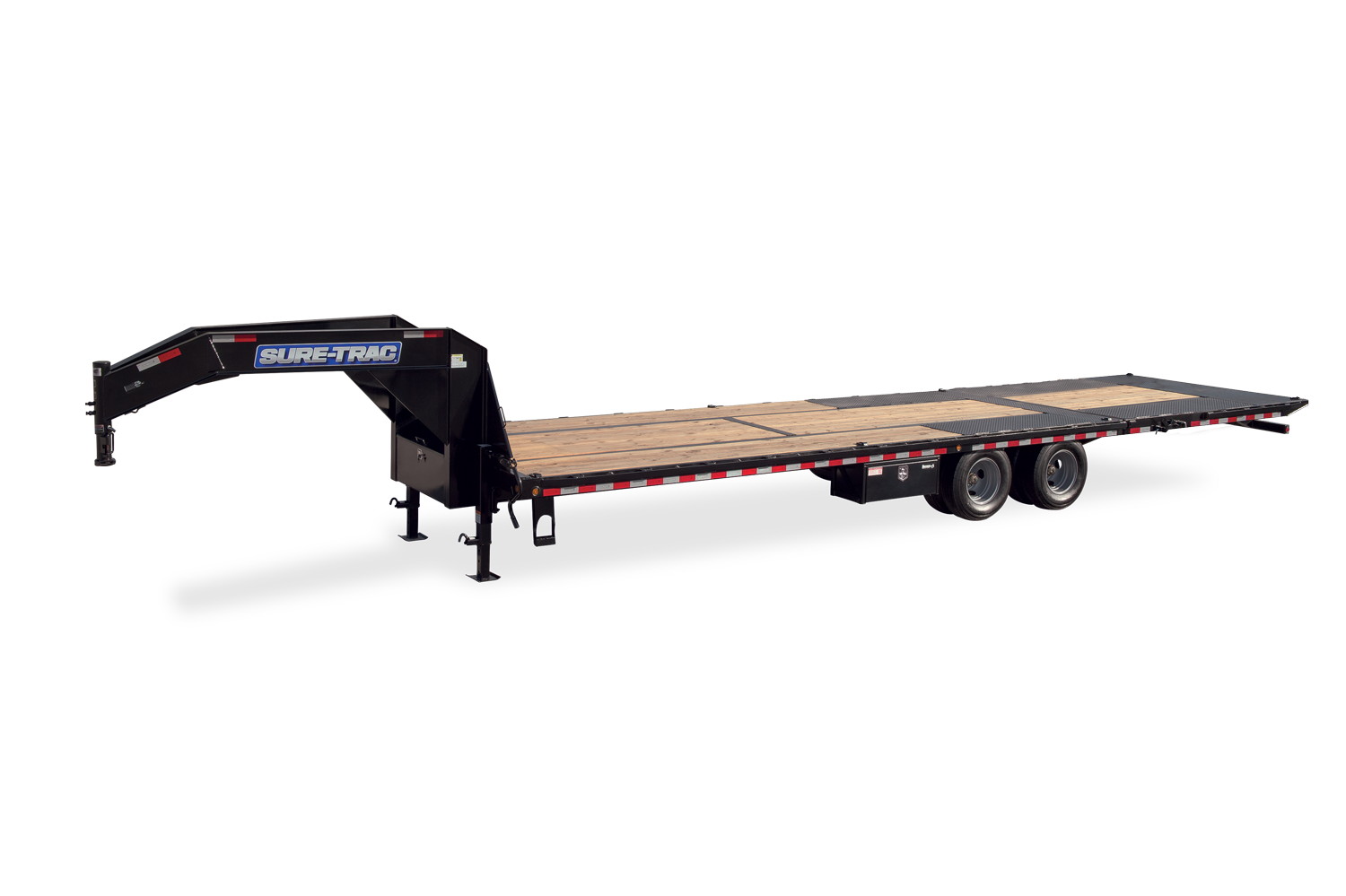 DECKOVER TRAILERS
Sure-Trac Deckover Trailers are built to perform a lifetime of rugged service. Featuring Cross-Track™ bracing to stabilize the trailer even under the most extreme loads and pierced frames for lower deck heights, these commercial-grade deckovers are ready to work as hard as you do. Features like self-cleaning beavertails, heavy-duty d-rings, chain spools, and side steps are all included to save you time and money. With the largest variety of options available, Sure-Trac makes it easy for you to find the right trailer to meet your needs.