If you use your truck for a truck, then you'll appreciate all the standard features on a Bradford Built Truck Bed.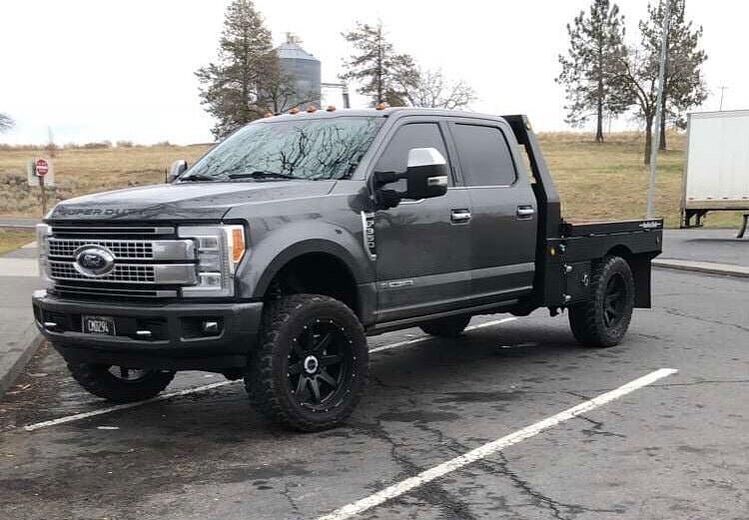 Steel Workbed
This is the classic truck bed we started out with. The gooseneck hitch, receiver hitch, and hinged side rails are all standard. We also include stake pockets, LED lights all around, mudflaps, and a wiring harness. This bed can be outfitted with optional toolboxes to make this a very effective upgrade to your truck. We put all steel beds through a rigorous paint process that includes blast, acid etching, primer, and powder coating which allows us to offer a 3-year paint warranty.
Aluminum Workbed
It starts with a steel frame and steel hitch components that are welded up, passed through an abrasive blaster then acid-etched, primed, and powder coated. Aluminum cross members, a 3/16" thick tread bright deck and our classic Bradford Built formed headache rack finish out the bed. Sealed wiring harnesses and LED lights make the lighting and trailer plug functions trouble-free. This bed is a great fit for palletized loads and towing.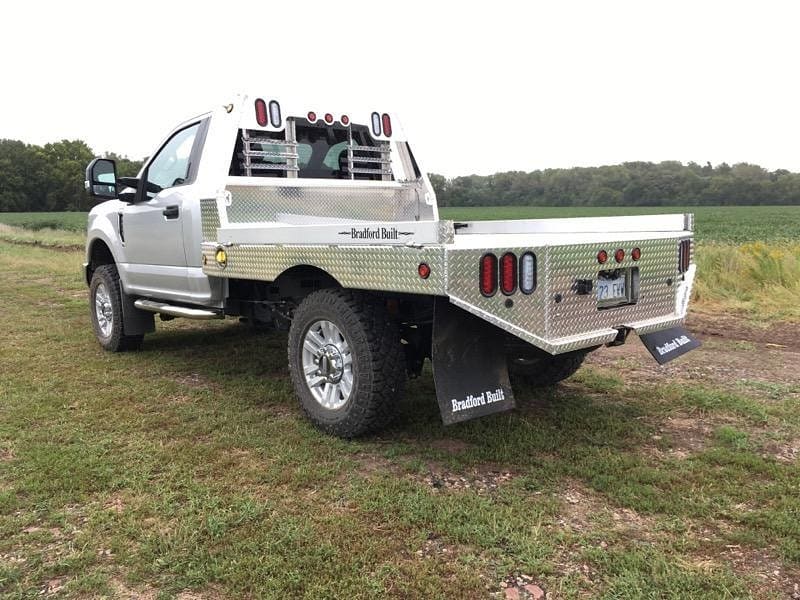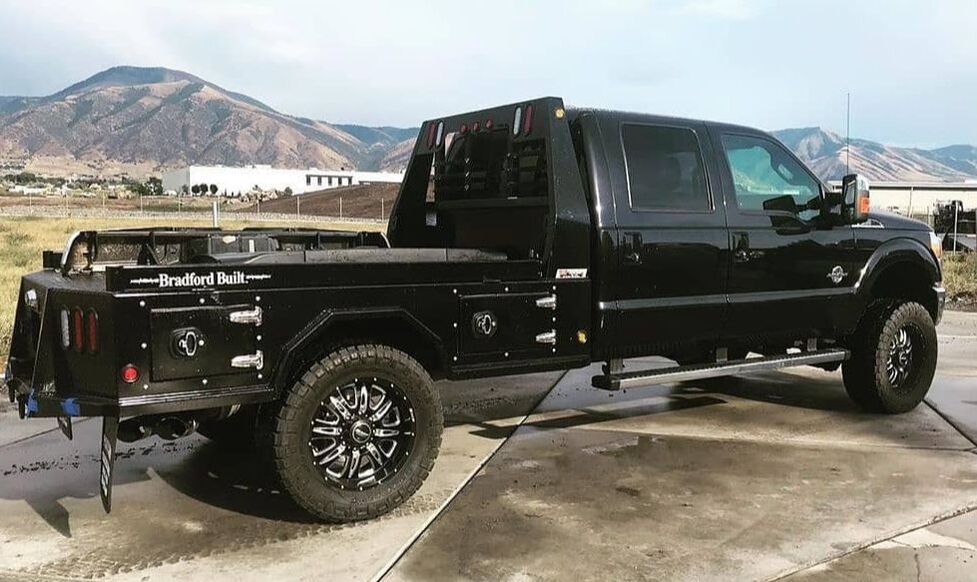 Steel 4Box Utility
The 4Box is the working model of our skirted beds. It has a 2" fender skirt and a wide deck giving you a more finished look without losing deck capacity.
Wheel well intended for stock tires. If going with an oversized tire/wheel setup, call for larger wheel well options.
Aluminum 4Box Utility
The Aluminum version of our 4-Box. All the same features of our steel model but at big weight savings, which makes this a great choice for your "go-to town truck."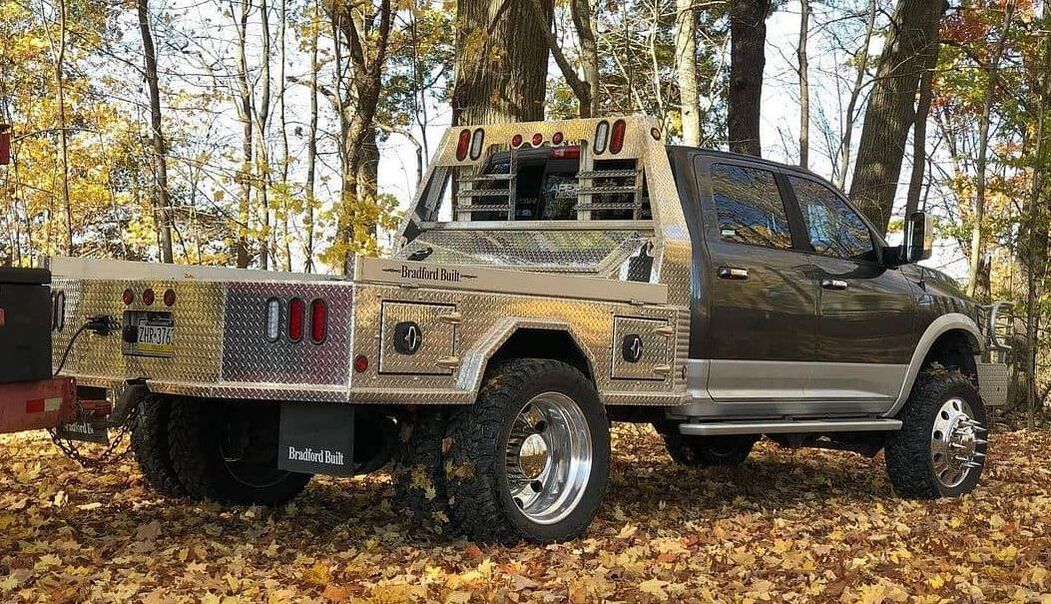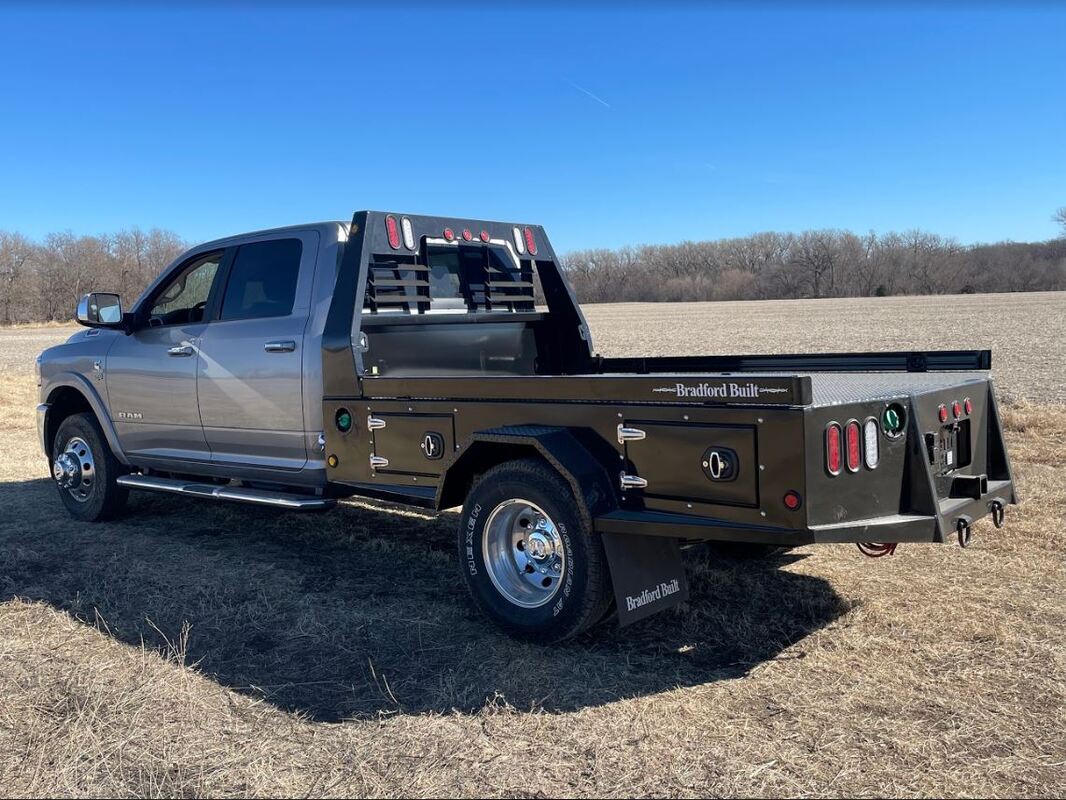 Steel Stepside
Bradford Built Stepside standard features include powder-coated black for a good shine and an easy-to-wash durable surface. Four-inch flip-down sides on greaseable hinges are outfitted with flush mount tie-downs for securing loads. Sealed beam LED lights and a 30,000# capacity recessed gooseneck ball are also included. The Stepside bed can be ordered with optional Aluminum Doors.
Aluminum Stepside
Everything you love about the Steel Stepside, just in Aluminum! A weight savings of about 20-30% of a steel bed, a heavy-duty aluminum construction, and that tread brite finish we love makes this bed a great choice for any job!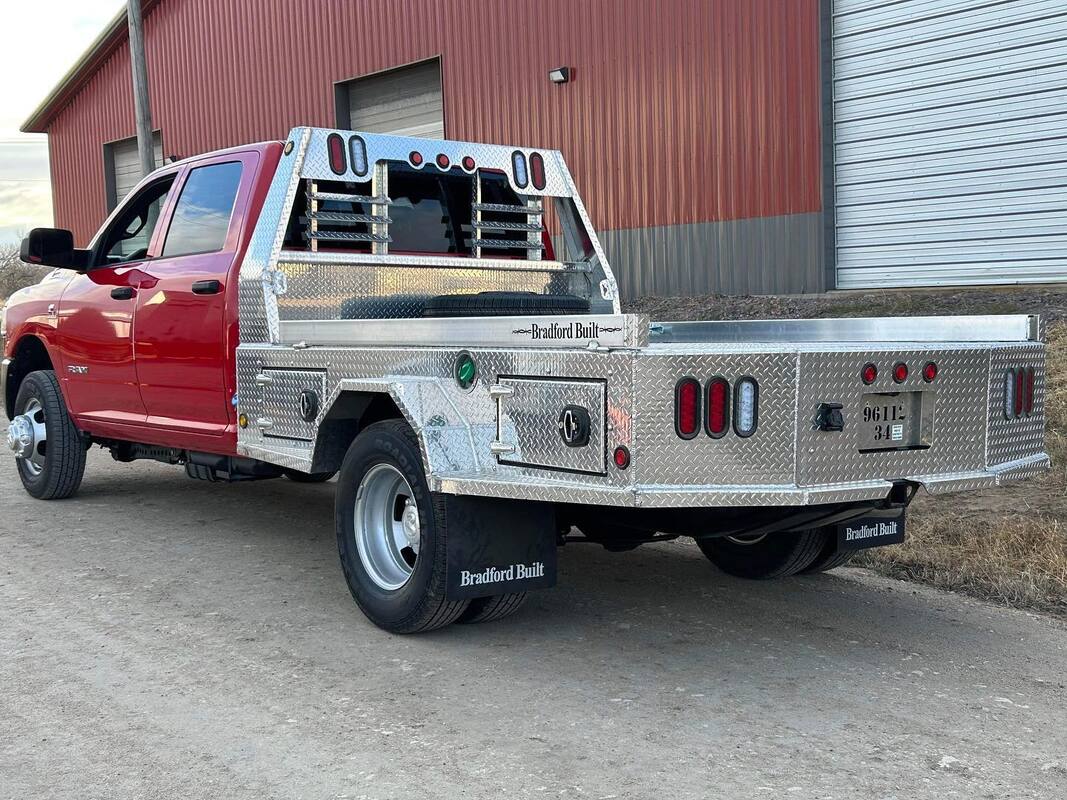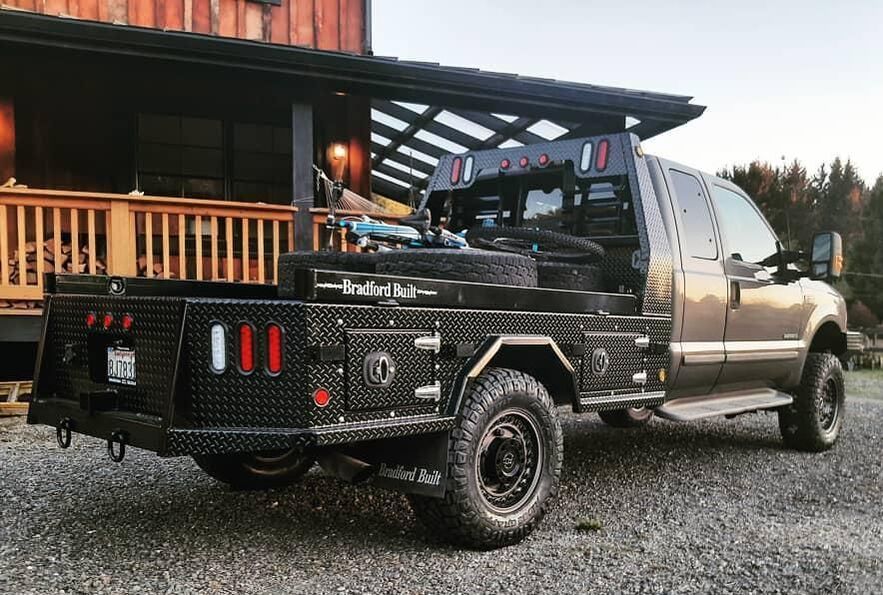 Steel Regulator
The Regulator is our newest addition to our lineup! Built with all tread plates, it has the durability to handle any job and the look to match its toughness. External stake pockets give you options to tie down. It has a 2" fender skirt and a wide deck giving you a more finished look without losing deck capacity.
Mustang Truck Bed
The Mustang is a great choice for a ranch hand truck. The tube headache rack makes room for a range cube feeder and stake pockets built into the deck give options for your own custom-built sides. No frills, just function makes the Mustang a very competitively priced bed.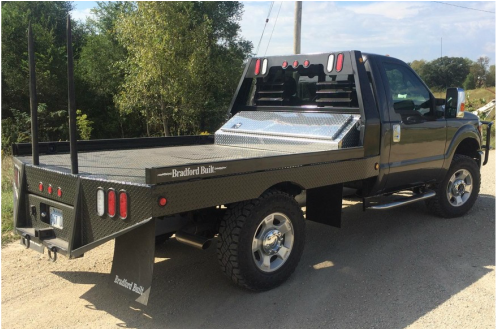 Bale Spear Truck Bed
If you own stock, the task of feeding is always there. Make it easy by using a Bradford Built Spearbed. Electric over hydraulic system makes the task simple and from the comfort of your truck cab. Underbody storage for the 2 drop forged spikes cleans up the bed when you're done. Shown with an Aluminum Crossbody, but can also be outfitted with underbody toolboxes instead.